Dry Storage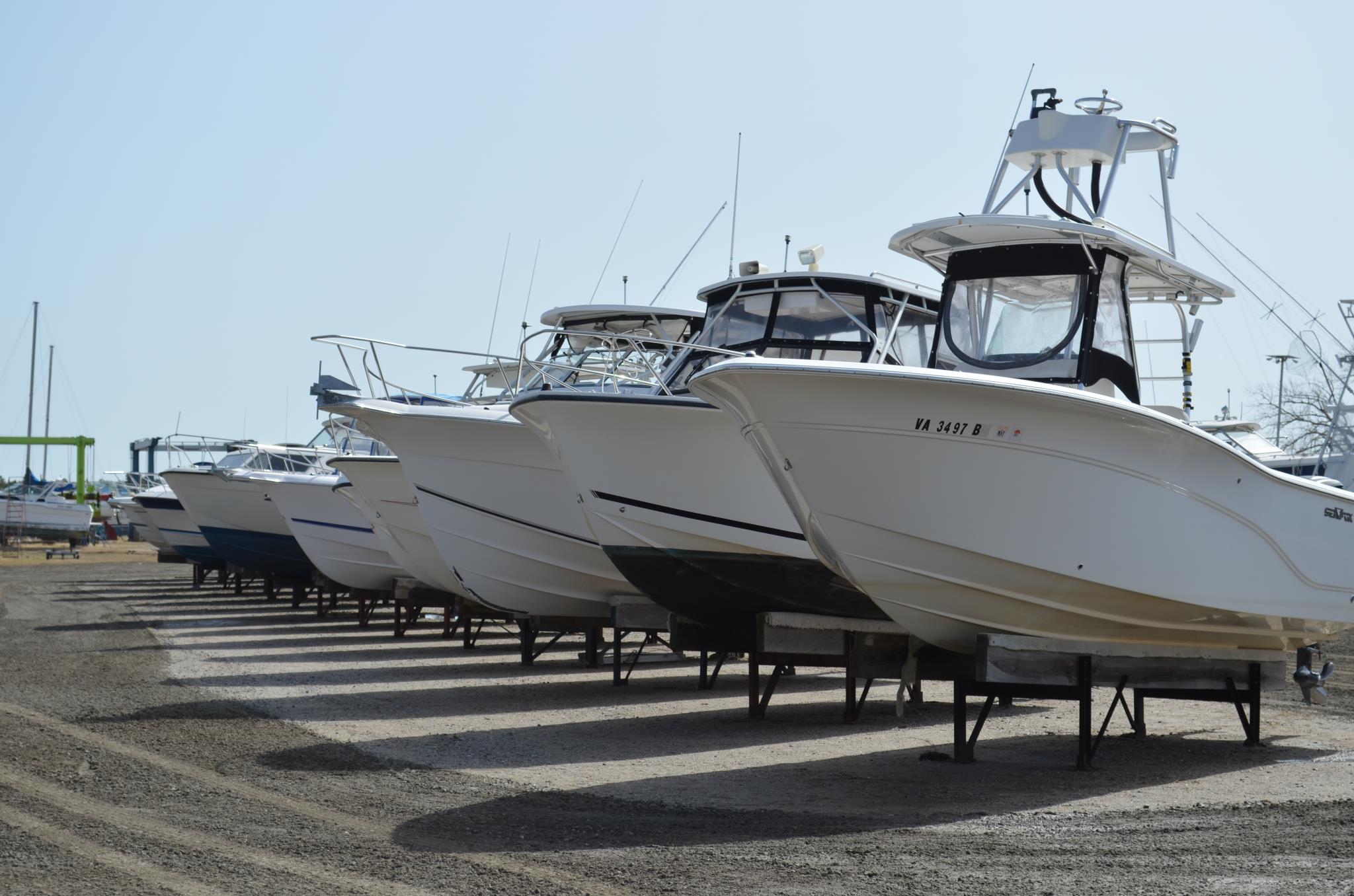 There are many benefits in using a dry rack storage facility. First, ease of use. You call ahead to have your boat launched. Then you arrive, hop in, and go. When the day is over, you return to the marina, dock the boat in the designated area, and leave. The marina puts it back up on the rack.
Second, it may save money. Since you don't have a trailer, you're not spending money on gas, launch fees, or upkeep on the trailer. Also, because your boat isn't sitting in the water, you won't have to clean off the marine growth or bottom paint the hull every year.
With acres of outside storage space, we have plenty of room to store your boat safely and securely. Our marina staff is on duty year-round too so you have the peace of mind in knowing that someone will always be checking on your boat.
Also for your convenience, we have partnered with Sprock Marine Services. Their mechanics that can take care of any of your boat repair and tune up needs. Whether you want to take your boat out for a day of fishing, head to the beach or for a relaxing cruise around the beautiful Chesapeake Bay, our staff is available from 8am to 4pm, five days a week (closed Tuesday and Wednesday), for your convenience.
Dry Storage Includes:
Work Racks
(2) Marine Forklifts
Access to water and power
Pump out
Bathhouse Access
Wi-Fi access
New Fish cleaning station
Picnic and Grilling Area
Unlimited launches — boat will be in the water waiting for you
Dockhand Assistance during launch and return
Eliminates the need to bottom paint your boat
At Bell Isle Marina, we want you to have an enjoyable, worry free experience, and encourage you to come see why others have become "friends of the marina."
Dry Storage Rates:
Current Insurance ($500,000 limited liability) and Registration/Documentation required at signing.
$150 Monthly Minimum
Latest Blog
Taking good care of our customers and friends is the most important thing to us