Repair Yard
The Peninsula's Best Do It Your
self Boat Facility
We are the one-stop location for all of your maintenance and repair needs. Our 55-ton Marine Travelift® can handle sail or power boats from 27 ft up to 60 ft in length (with a maximum beam of 16 ft), and our friendly, experienced staff will haul your boat out, pressure wash the hull below the waterline and block it promptly and professionally. We also provide short hauls for surveys. The Marina office can order a full line of quality anti-fouling paints, primers, zincs, painting supplies and stainless-steel fasteners, all at competitive prices. Please note that all bottom paint and materials for below the waterline work and use must be purchased at Bell Isle Marina.
Spacious & Conve
nient Work Spaces
Each visiting boat receives a clean, spacious work space water and electrical hook-ups. We also provide ladders for ease of access to elevated work areas. Our lift is available for heavy lifts such as engines or generators, and to assist in stepping and un-stepping masts. Our work spaces are large enough that you can park right next to your boat. Sorry, no liveaboards.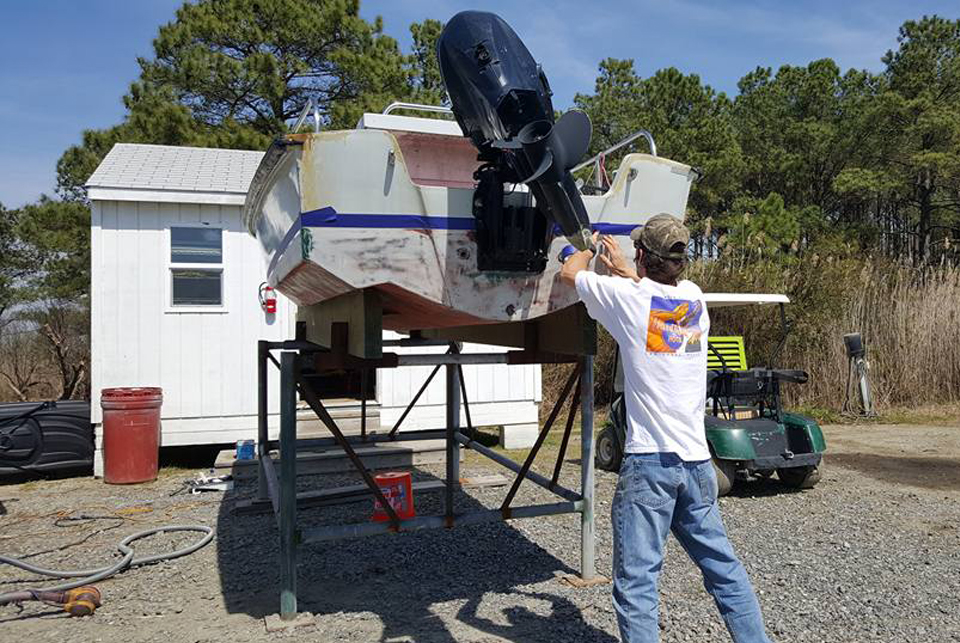 A Variet
y of Marine Services Contractors
Don't have the time or expertise to do the work yourself? Not a problem! We have several approved independent contractors with whom you can arrange fiberglass repair, roll-and-tip hull painting, application of antifouling paint, mast rigging, running gear repair, engine/mechanical repairs and more. These contractors all have years of experience.
Repair Yard LABOR Rates
$80.00/hr- General
$100/hr - Mechanical & Electrical
$150/hr - Fork Lift Time w/ Operator
$55/day - $100 deposit - Sanding System
$25 - Power Wash Rental
$0.50/QT - Oil & Diesel Disposal
$10.00/Unit - Battery Disposal
**1-Hour minimum (30-min increments thereafter)**
Latest Blog
Taking good care of our customers and friends is the most important thing to us