Our Friends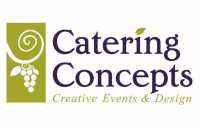 Food/Dining
At Catering Concepts, Inc. creativity is our specialty, and one we have taken pride in for 25 years! A catering industry leader in Hampton Roads and beyond, we are known for our excellent reputation in quality, flexibility, logistic...

Websites and Digital Media
Insercorp LTD is an Internet Marketing and Technology company which started in Franklin in 2007. Insercorp's mission is to provide quality custom website design and web-based application development at affordable costs to compete i...
Latest Blog
Taking good care of our customers and friends is the most important thing to us